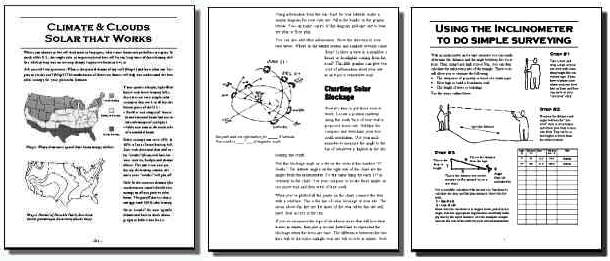 NOTE: This booklet (sent as an email attachment) is currently a FREE bonus when ordering other plans worth $100 or more. Just add FREE SUNKIT in the comment section of the order form. You can also email us with your name if you used Paypal and didn't have a space for comments.

The Sunkit booklet will allow you to chart the sunpath at your property and determine the best place to build. It includes simple solar rules of design that have proven cost-effective in different climates. Using such information you can save thousands of dollars in future heating and cooling bills while ensuring your home is bright and cheerful.

Review the tools in the kit by clicking HERE. Click the back button to return to this page.


Price: $15.95 (hardcopy) - # P020